bout / Contact
The Web Elves

483 North Mill Road

Kennett Square, PA   19348
610-444-1802

Read Our Testimonials…
Busy Elves Working Magic on the Web…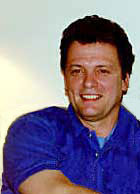 K. David Katzmire

was born in Chester, Pennsylvania. He studied Psychology and Logic at a local college, then went on to study at the Classical Guitar society in Philadelphia where he performed. Though experience in the business world would lead him to such jobs as Inspector for the Department of Public Safety, and for the Department of Health in the City of Chester, fascination with computing would soon come into play.

David moved to Texas in 1980 where he became a main frame data processor for Dallas Computer Center. With two and half years of experience and training under his belt, he moved to Philadelphia to work in computer installations for major companies center city companies. This led to other business activity when he was asked to serve in high rise property management and he managed buildings in Philadelphia and King of Prussia. While doing this, he computerized building documentation and records.
Baldwin's Book Barn in West Chester, Pennsylvania asked to David serve as Internet Manager in 1999. Their internet department holds thousands of listings on eBay, Amazon.com, Sothebys.com while managing its own web site and store. After redesigning the Book Barn web site, Book Barn owner, Mr. Baldwin, referred his clients to David for their web site needs. Popularity rose and the Web Elves was born a company as David continued to serve as webmaster for the Book Barn.
They can be found at: BookBarn.com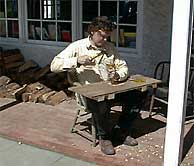 David also served on the advisory board of ONE… A Shared Journey, a Chester County Pennsylvania group that hosts local events, posts web articles and events, and draws connections for the mind/body/spirit genre of consciousness in the Philadelphia area for whom David served as webmaster.
Throughout his studies, David has maintained his work on the cycles of time, called Kala-rhythms: The Tao of Now & the Cycles of Change. This is the belief in the underlying energies that influence the tides of history and our changes. David has identified the manifestation of these energies and which he represents on his web site: KalaRhythms.org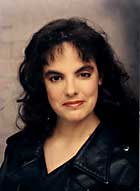 Tacie J. Himelright

was born in West Chester, Pennsylvania. Graduated from York College of Pennsylvania with B.S. in Psychology with minor study in business management. After doing the requisite retail, fresh out of college, she landed her first job with Computer Associates where she went on to give computer training to company clients.
She moved on to Computer Resources of America, an independent Value Added Reseller, as office manager in charge of accounts receivable, accounts payable, payroll, shipping & receiving, and purchasing, all of which was computerized. She also assisted with hands on hardware installation and client computer training. Wawa convenient stores hired Tacie for marketing because of her intricate knowledge of Microsoft products.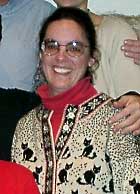 Tacie began in the Chester County Controller's office as an accountant in 1996. There she began with the Moore accounting system, which changed to PeopleSoft which has gone through various upgrades. She trained fellow employees throughout the county on purchasing modules and the general ledger, and she created the Access data base used by the internal audit department for time tracking. In 2009 she was elected Constaple in Chester County, PA.
Tacie also serves on the advisory board of ONE… A Shared Journey, a Chester County Pennsylvania group that hosts local events, posts web article and events, and draws connections for the mind/body/spirit genre of consciousness in the Philadelphia area.
Web Elf Affiliates who co-ordinate with their skills to offer a variety of services: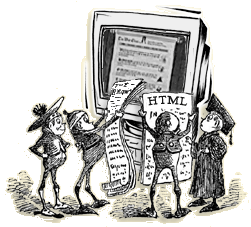 Mitchell Rabin of: ABetterWorld.tv
hosts programs on Radio, TV, and Blog Radio with guests.
Acknowledgement: Those wonderful little illustrations you see throughout this site are royalty free images of the works of Palmer Cox who drew these delightful characters he called "Brownies." Some of the images have been modified for this site.
Together, we are a team that offers you all services from A to Z. Whatever your needs, you can find them all here, at the One Stop Shop of The Web Elves.

One Leaf Clover: A simple site with a few pages customized just for you some images to enhance the look. A place where people can locate you and contact you with e-mail addresses associated with the site, and a place where you may display your product or service. A One Leaf Clover site hosted with us comes with all of the service and upgrade abilities as all other sites. Prices are generally about $350.00.

Two Leaf Clover: A basic five-page setup for a new site, or, a basic refit of your existing site. A new five-page setup could consist of; a Home page, Product or Service page, Explanation page, About Us page, and, Contact Us page, for example. We will help you register your new domain name and we will set up your hosting account. A basic refit of an existing site would move your content into a new, custom-designed template with new navigation and layout. Images can be processed and we can even help you with copy editing. Prices are generally about $500.00.

Three Leaf Clover: A full blown site created from beginning to end. We help you acquire your new domain name, setup your hosting account, and build your new site. We work closely with you to develop the look and feel of the site. Our graphic elves are at your disposal, as are our copy editing photo editing elves for basic enhancements. You may have basic e-commerce setups that utilize PayPal or connect to you merchant account for online credit card processing. We can provide and install various programs, such as, blogs, discussion boards, FAQ panels, customer support utilities, and more, at no extra cost. This full range package gives you a world of possibilities. Prices are generally about $750.00.

Four Leaf Clover: This is any special web site with advanced projects beyond the ordinary. This could include heavy imaging, Flash presentations, expanded e-commerce, special installations and more. Feel free to ask us how we may bring your projects to reality. Prices are determined on a per-job basis.

Hosting is $6 a month, or $72 per year, for up to 100 megabytes of storage space and a generous alotment of bandwith. For sites requiring special conditions make accomodations request. Hosting comes with with support 24 hours a day, 7 days a week, and billing for is done annually.

The Web Elves can perform many web and editing tasks for you for just $15 per hour. This includes web site changes, image processing, bulk e-mailing, and more. The Elves affiliates also perform highly skilled networking, computer repair and special programming on a per/job basis. Our rates are lower than most of our competitors, we perform a wide range of tasks, and we work fast. Feel free to ask us how The Web Elves may assist in any project you may have.


If wish to make a

credit card

or a

PayPal

payment to The Web Elves
Just can click on the pot o' gold below
to go to our online payment page:

Thank you for viewing The Web Elves. We would love to hear from you.