Intuitive Hand Crafted Sites,
Hosting, Site Development & more...
Access your

Control Panel

when you are Hosted by the Elves.


Your Control Panel contains tools to monitor and enhance your site.
It is always best to contact us if you have any questions about using these tools.


1.
Go to your CPanel (control panel) at: http://www.yourdomain.xxx/cpanel.
2.
In the pop-up dialog box, enter your User Name and Password.
(If you do not know your User name and Password, contact us.)
3.
Click on the the various icons in the CPanel to access your tools: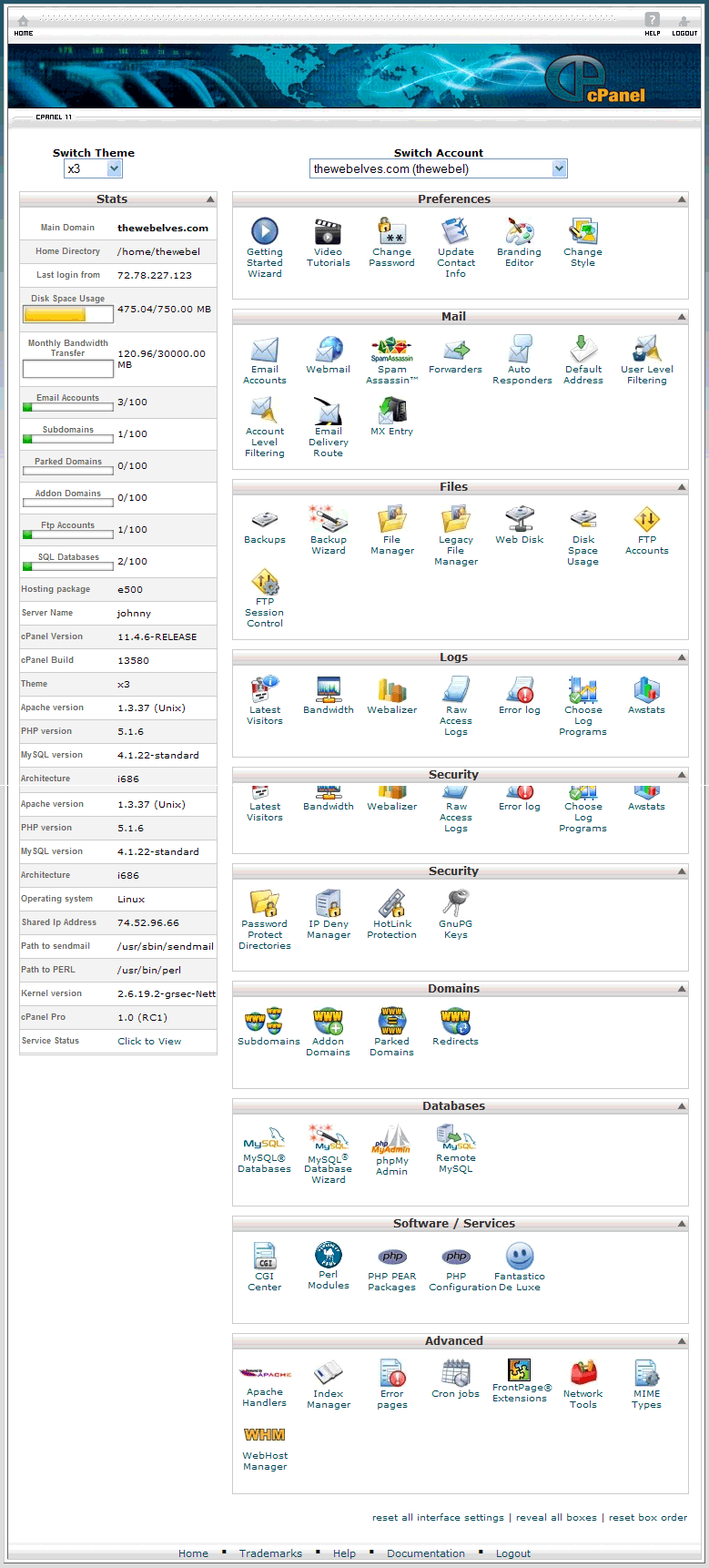 Note that the Fantasico icon

links to a variety of more, easy to install, programs for:
Navigation, Blogs, Content Management, Customer Relationship, Discussion Boards, E-Commerce, F.A.Q., Guestbooks, Hosting Billing, Image Galleries, Mailing Lists, Polls and Surveys, Project Management, Site Builders, Wiki, Other Scripts and Extras.

If you have any questions about using your Control Panel, just contact us for support.